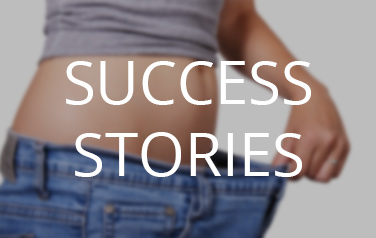 I was the heaviest I had ever been.  Clothes didn't fit me properly, my self-esteem was at an all time low – I was miserable.  And worst of all I lacked the commitment to do anything about it.
 
One day, on the way to the shop to buy junk food, I happened to walk past a place called Personal Best.  I peered through the window, it looked good so I took a flyer from the door.  I had this flyer sitting on my bedside table for a couple of weeks – just sitting there – not
doing anything.  Then it happened – I was getting dressed to go out and stood looking at myself in the mirror.  I was so disgusted by what I saw that I realised it was now or never!  The next day I called Personal Best and made an appointment.  I met with a trainer and we talked about why I was there and what I wanted to achieve.  I signed up and started
one-on-one training.  That was the best move I ever made.  My trainer was committed to me and my training – together we worked towards my goal. When I felt like I couldn't do it he was there motivating me. When I felt like giving up – again there he was. 
 
Because I was dedicating so much to this training it also made me change my eating habits.  And the good thing was in order to get to the shop I had to pass by Personal Best.  I couldn't do it!
 
I have now lost 13kgs and feel fantastic.  The weight continues to come off and my fitness level continues to improve.  Making that move to Personal Best changed my life, forever.

https://www.personalbestfitnessstudios.com.au/wp-content/uploads/2016/08/successFeatured.jpg
238
376
David Blair
http://www.personalbestfitnessstudios.com.au/wp-content/uploads/2015/10/pblogo.png
David Blair
2016-08-15 01:44:26
2016-08-15 01:48:36
Client Story – Amanda Jones