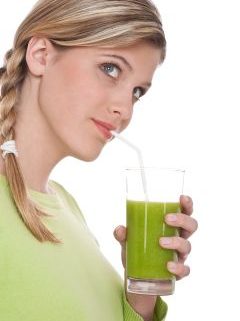 Whipping up a smoothie is such a simple and tasty way to get the nutrients you need during your morning commute or at your desk in the middle of the day. Smoothies are often used by dieters as meal substitutes, since they're high in nutrients and can be low in calories. Be aware of going on some type of a smoothie or juice cleanse, though. Your liquid mini-meal should always be part of a balanced diet and lifestyle.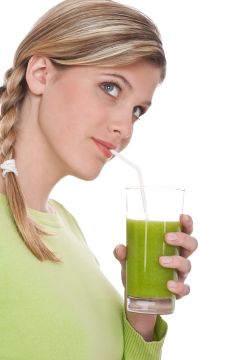 All those rich vitamins, protein, fibre and other such healthy ingredients packed into one drink seem to be too good to be true. Sometimes, that may be the case. Just because you're throwing in fruits and protein powders doesn't mean they're great for you, especially if your smoothie is part of your journey to losing weight.
Here are the ingredients nutrition experts agree on that you should cut back on or skip entirely for your weight loss smoothies.
Fruit juice
Adding fruit juice seems like a good idea. It's much easier to store those bottles of juice than to keep watch over fresh fruits. But fruit juices can do more harm than good when you're trying to keep your waist trim. And, as you should know, sugar adds more weight. Even if they're rich in fibre, some juices even contain more sugar than soft drinks!
Canned fruit and overly sweet fruits
Just like fruit juice, some juices contain more sugars than you need. They may not be artificial sugars, but they can still be more harmful to your weight loss goals. Canned or dried fruits may appear tempting, but canned fruits are packed in sugary syrup or juice. Meanwhile, dried fruits are just as calorific. Opt for the frozen variety, particularly berries, green apples, and citrus fruits.
Flavored and non-fat yoghurt
Yoghurt that already comes with bits of fruit or flavoured with fruit contain extra sugars. And, while the word "non-fat" may appeal to you, full fat yoghurts come more recommended. Fats can help you feel fuller for a longer time, which is essential if your particular smoothie is replacing a meal. Greek yoghurt especially is packed with more protein than other yoghurt varieties.
Whole nuts
Nuts are great sources of fat and protein, but they will make your smoothie gritty. On that note, nut butters can be tricky as well. Be sure they're low or free of sugar.
Additional sweeteners
Sweeteners like honey, maple syrup, coconut sugar and agave nectars are still sources of sugars. Some of them may be less calorific than cane sugar, but avoid them anyway. If you really need an extra kick if sweetness in your smoothie, try sugar-free and calorie-free stevia extract.
Chocolate chips
You've probably read somewhere that a bit of chocolate can do you good, but not so much in your smoothie. For a healthier alternative to a chocolatey taste, add cacao nibs or unsweetened cocoa powder. They may not be as sweet as regular chocolate chips, but with the right blend of ingredients, it can result in a tasty treat.
https://www.personalbestfitnessstudios.com.au/wp-content/uploads/2018/10/Depositphotos_4683245_240-x-360.jpg
360
240
David Blair
http://www.personalbestfitnessstudios.com.au/wp-content/uploads/2015/10/pblogo.png
David Blair
2022-11-21 09:00:17
2022-12-05 15:46:22
Smoothie Ingredients to Avoid If You Want to Lose Weight