In case you're confused why you don't seem to get the results you're aiming for no matter how you religiously sweat it out every day, getting fit might not be just about exercise alone. Apart from your workout plan, your lifestyle and habits outside of the gym may have a bigger effect on your fitness goals than you think. Know what these habits are so you wouldn't keep wasting time cranking it out in the gym, yielding little or no effect at all.
Excessive Cardio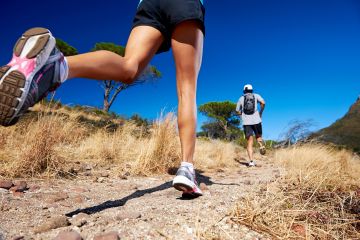 Yep! There's such a thing as too much cardio in isolation. The best way to burn fat is indeed through cardio exercises BUT if you go overboard with cardio workouts, it can diminish your overall muscle mass, leading to a decrease in your metabolism which in turn will lead to a fat-loss plateau. Instead of focusing on cardio alone, alternate it with strength training and fine tune your diet, making sure you won't fall short of the nutrients essential to your body.
Not Enough Sleep
Have you ever noticed that you seem lethargic and tire easily during your workout routines when you haven't had a good sleep the night before? Sleep aids in muscle repair and recovery. Without it, you won't be at your best for an intense exercise workout. In addition to that, sleep alleviates stress and reduces cortisol levels that are responsible for stabilising testosterone and HGH production to process fat. That being said, make sure you get at least 6 to 8 hours of sleep every day.
Bad Form
Many people do not understand the importance of good form when exercising. It may be because they're beginners or they just lack proper guidance. They do not realise that exercising in the wrong way can put your muscles and joints at high risk of injury. Not to mention, it diminishes the effect of the workout. If you're not sure about your form, ask assistance from a certified trainer. Work on correcting your bad form as soon as you can because old habits are harder to break.
Inadequate Protein in Your Diet
Protein plays a significant part in the recovery and restoration of your muscles after a vigorous workout. A diet rich in protein aids in the metabolism of fat in your body. This is due to the fact that protein takes a lot longer to break down, thus your body burns more calories while digesting.
Starving and Bad Food Choices
Starving yourself to shed fat is, by far, the biggest misconception regarding weight loss of all time.  Ensure that you get the nutrients that your body needs. You will generally need a post workout meal to help in the repair process of the muscles worked. Make sure you consume the best fuel you're your body and stay away from processed and refined foods and maintain a healthy combination of proteins, carbohydrates and healthy fats.
Exercising on an Empty Stomach
How can a car keep running when it's out of gas? The same analogy can be applied to humans. Many fitness experts advise fuelling your body before working out. Doing cardio on an empty stomach in the morning (a.k.a. Fasted Cardio) have both positive and negative effects to your body but still it's sustainable.
You see, when you run low on blood sugar, glycogen will be extracted from your muscle tissues. The result? You start losing muscles instead of gaining them. Either that or you get dizzy and pass out, whichever comes first. You don't have to eat much. You can have a banana, some berries or some yogurt 45 minutes before you start exercising.
https://www.personalbestfitnessstudios.com.au/wp-content/uploads/2019/05/shutterstock_134140550-360-x-240.jpg
240
360
David Blair
http://www.personalbestfitnessstudios.com.au/wp-content/uploads/2015/10/pblogo.png
David Blair
2023-07-10 09:00:21
2023-07-10 14:58:30
Bad Fitness Habits